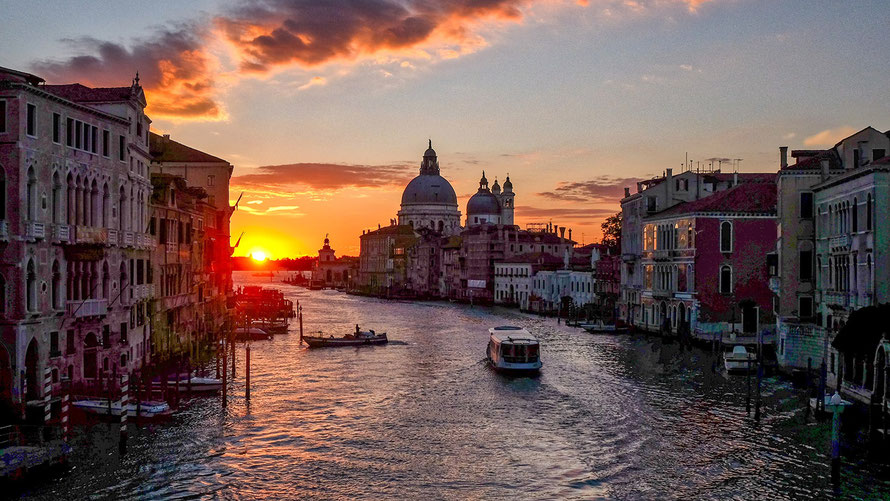 About two years ago a friend of mine in Florence recommended me to apply for The Alpine Fellowship Visual Arts Prize. The Alpine Fellowship is a group of artists, writers and academics seeking an alternative model of education and the free exchange of ideas. Their approach to discourse is based on openness, courage and curiosity. In the pursuit of these principles The Alpine Fellowship organizes annual symposiums on given topics. In addition, the best works relating to the year's theme are awarded with prizes in the categories of visual arts, writing and theater. In 2018 when the fellowship came to my attention the announced theme was on 'Childhood'.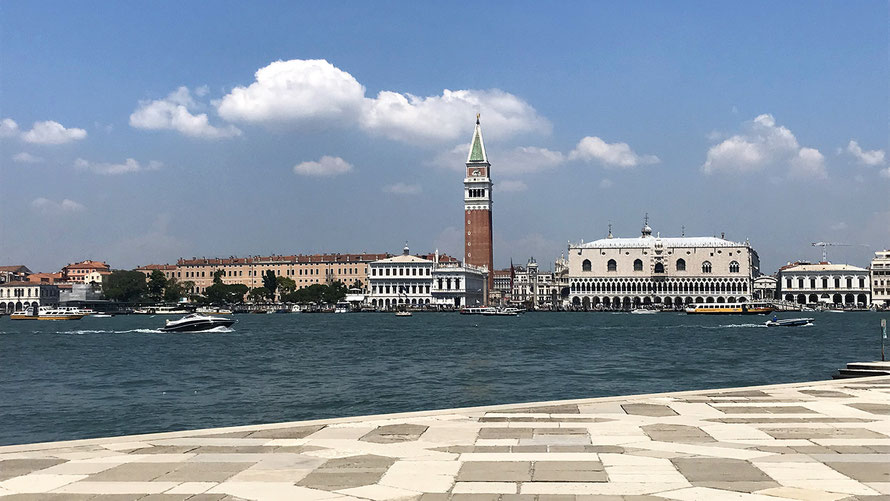 I immediately thought of 'My Shelter', the sculpture I had made a year prior to that. It is an autobiographical work that includes my own portrait together with my mother's in a peculiar composition. By engaging first with the emotional intimacy of our relationship and my own personal experiences, I tried to create a piece representing a more universal idea of the strong bond between a mother and her daughter.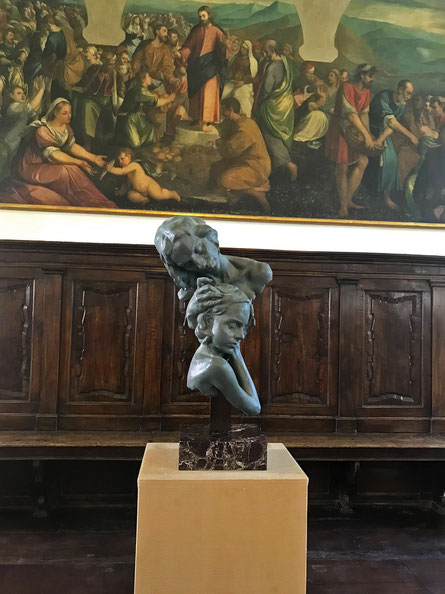 It was a great coincidence how in line 'My Shelter' was with the theme of The Alpine Fellowship symposium. Soon enough after submitting my application I found out that my sculpture was awarded the first prize in the visual arts category! I was invited to bring the winning piece to that year's venue and participate personally in the symposium. In 2018 the event took place at the Cini Foundation on the island of San Giorgio Maggiore in Venice, Italy. The list of speakers and special guests included Sir Roger Scruton, John Burnside, Katherine Rundell, Andrew Graham-Dixon, Marc Vinciguerra and many others. The program included an exquisite musical performance by talented sisters Kristine and Margarita Balanas. The gala dinner was prepared by Argentine celebrity chef Francis Mallmann who later commissioned me to produce a bronze cast of 'My Shelter' for his private collection. In a nutshell, the symposium gave me the opportunity to meet many cultural figures from all walks of life whose work, in certain cases, I've admired since childhood.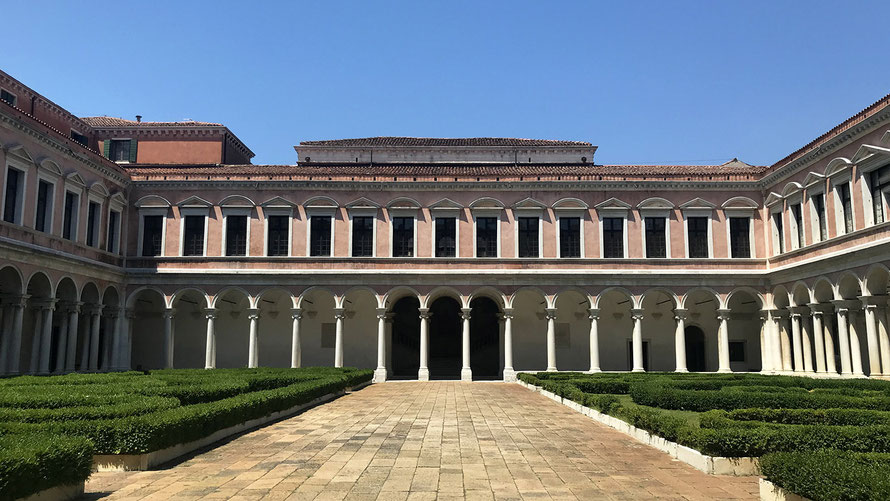 One of the most memorable and meaningful encounters for me was with English art critic, writer and former curator Julian Spalding. Julian was among the jury of the visual arts category that selected my sculpture as the first prize winner. He also presented my piece during the award ceremony. The conversations I engaged in with Julian all throughout the event were both inspiring and instructive. His positive feedback on my work and the many advice he gave based on his vast experience in the art world still prove to be of great value to the advancement of my career as an artist. 
Following the end of the symposium in Venice, Spalding stayed in contact and sent a brief review he wrote on 'My Shelter'. With much gratitude and appreciation for his words, I'm glad to cite this review here:
'Alexandra Slava's sculpture 'My Shelter' is surprising for three reasons.  The least first: it's bewilderingly accomplished for one so young; it was created when the artist was only 20. Next, and most remarkably: it's an extraordinarily precise expression in purely visual terms of profound and elusive feelings, a mother and daughter's relationship, the loving bond between them sustained across and within their differing thoughts and perspectives. This is achieved by Slava's sensitivity to surface, the membrane between internal and external space where human meeting occurs. Slava emphasizes this physical connection by lowering but not closing her subject's eyes. They are aware that their bodies are touching and so are we.'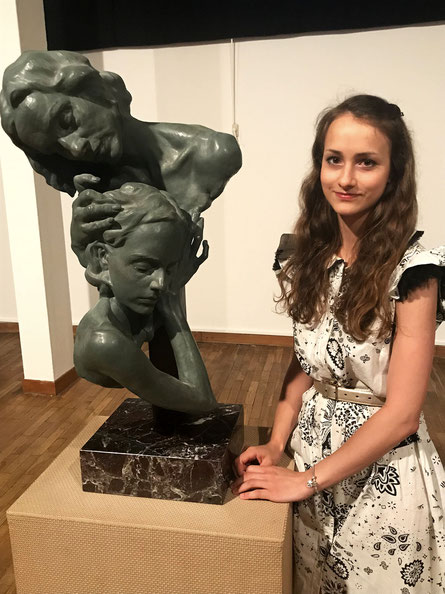 'Slava models space as well as form. The lifted manicured finger is placed tensely in the air below the older, more strained mouth of the mother and above the softer lips of her daughter. All the details in this sculpture are beautifully and fluidly realistic and at the same time emotionally orchestrated. The last surprise is almost as remarkable: this sculpture is of our times but looks as though it has sprung, without a break, from the work of Rodin and Camille Claudel, leaping over Modern Art, with all its wonderful triumphs and grotesque, superficial trickery, as if it hadn't happened.  I don't think, for a moment, that her art is the only way forward, but she has, overnight, reclaimed realistic expression in art.'