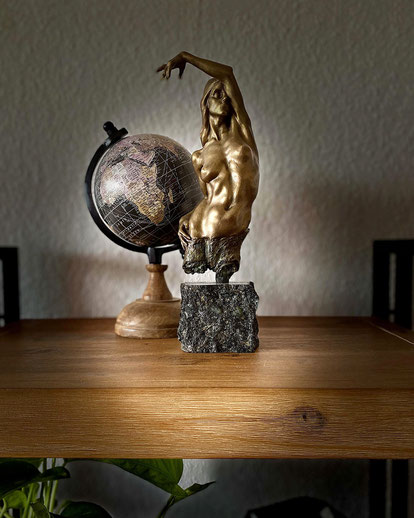 Paris, London, Berlin, Milan, NY, Melbourne, Santiago... to me all these cities have one personally significant commonality: these are locations of private art collections that at some point acquired my sculptures.
After the most recent order I realized that my works can now be found on four continents and at least in 10 countries all over the globe.
In this two-part blog post I would like to touch upon several of these purchases and unique stories attached to each one of them. So be prepared to get entangled in a web of places, events and acquaintances that has resulted in the gradual dissemination of my art.
For privacy reasons, however, I will not mention any names of the art collectors. 
My very first commission took place years ago back in Ukraine. Aged 16, I was still studying in State Art School in Kiev. The client was a good friend of my mom. She was a wonderful creative woman, mother of two, who unfortunately passed away of cancer a few years later. I sculpted a quarter life size figure of her with two little birds symbolizing her children.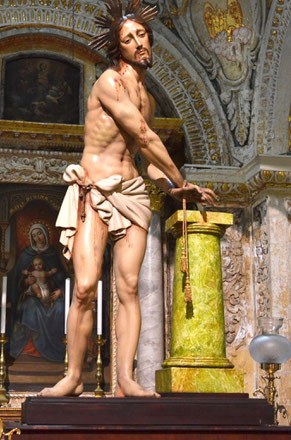 The next purchase took place during my second year at The Florence Academy of Art. I was approached by an art enthusiast from Malta who ordered a small-scale replica of one of his favorite traditional figures of Jesus.
The referential sculpture was carved in wood by the Maltese sculptor Pietru Pawl Azzopardi in the 19th century. The client wanted the replica to be a unique terracotta piece which made my task particularly challenging.
The original work is a free-standing figure of Christ with the whole weight borne by his narrow ankles. If the goal was to make a mold and then cast the piece in another durable material, e.g., resin or bronze, I could have used an internal armature to stabilize the figure. However, when intending to fire a clay sculpture in kiln, the usage of internal framework is out of question. The clay then needs to support its own weight which limits a sculptor in the choice of composition and size.
That's why most free-standing terracotta figures, along with marble statues for that matter, have some kind of substructure at the base (e.g., tree trunk behind the standing leg of Michelangelo's David).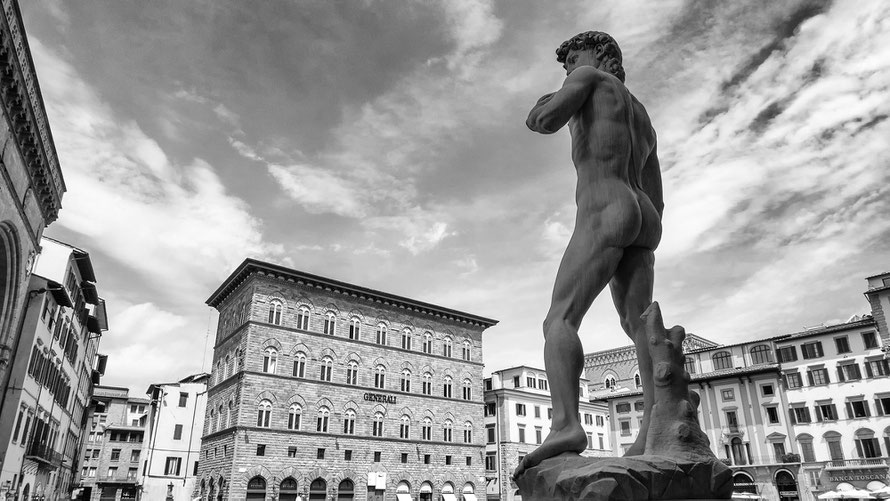 When accepting the commission, I didn't have much experience with terracotta sculpture techniques. So after weeks of work and literally the day after the client's final approval, the figure broke at the feet and fell apart. Luckily, I was able to repair it and following the guidance of the Florentine ceramic artist the sculpture was hollowed out and successfully fired.
That was like a resurrection!
Once the piece was completed, the client came from Malta to Florence to pick it up in person. After all, he was pleased with the results and even brought along a bottle of Maltese liquor as an appreciation gift. 
Towards the end of the same academic year I engaged in another religion-related project in collaboration with the director of the Painting Program Angel Ramiro Sanchez. This story, however, deserves a dedicated blog post of its own.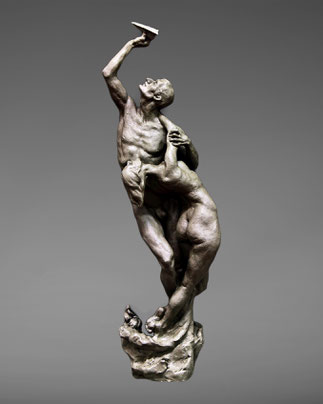 Next, at the beginning of my third year at The Florence Academy of Art I sculpted a little two-figure composition titled 'The Unbearable Lightness'.
It was purchased by a fellow sculpture student from France.
Besides, it was the very first piece I ever cast in bronze. With its green patina and mounted on a rounded black marble base it is now residing in the private collection in Paris.
The same year I made two particular sculptures, 'Once Upon a Time' and 'Breaking the Shell'.
They both combine tiny figures sculpted into the pieces of real tree bark. Something that started as a fun experiment turned out to be appreciated by the fellow students. Two of them, from the Sculpture and the Painting Programs, expressed their interest in acquiring these works.
And so, these little ones are now in London and somewhere in ... California (not exactly sure).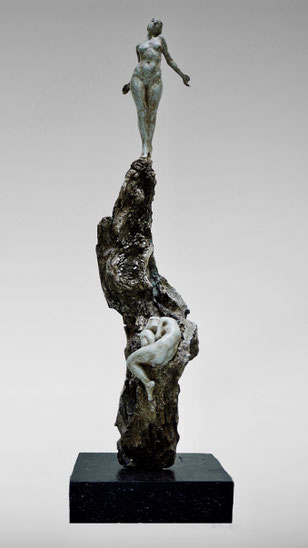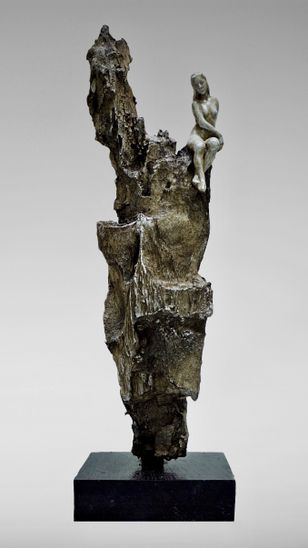 The last piece I sold during my studies at the Florence Academy of Art was a portrait commissioned by another student from the Painting Program. The client was a really insightful Italian woman who was sitting for me after classes. There is no better way to capture the personality of a sitter than by engaging in one-on-one candid conversations.  In general, the process of sculpting her portrait was a particularly memorable experience. When the work was finished it was cast in resin and mounted on a special wooden base. The wood came from a beam of an old house in Dalmatian mountains and was provided by the client herself. Thus, this piece is now placed in her family home in Milan, Italy.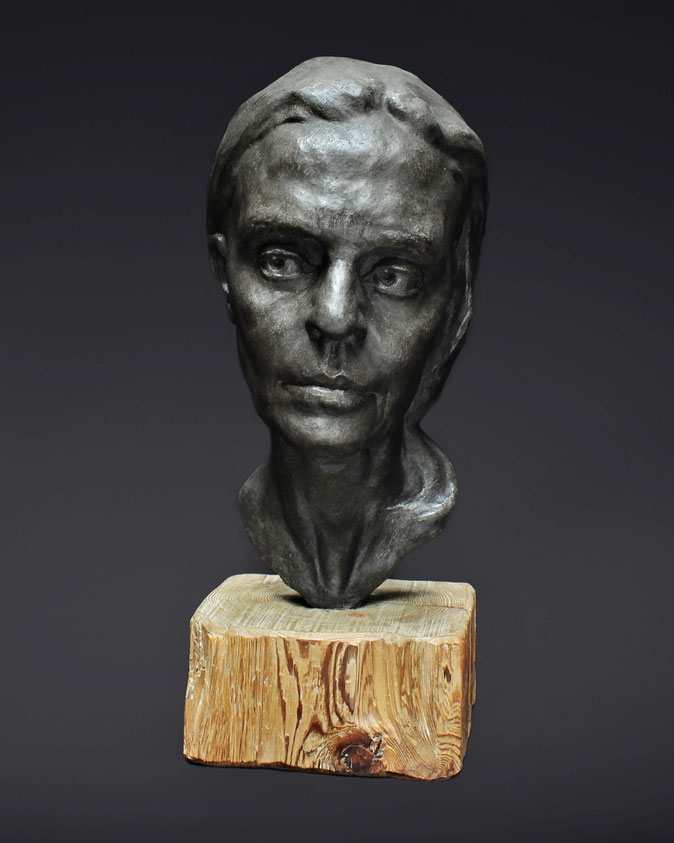 Further purchases and commissions took place already after my graduation from the academy. I will tell more about them in the following part two of this blog post. For now, I would like to end by expressing my gratitude towards all the collectors and art enthusiasts who have been encouraging me throughout the years. Thanks to their support paralleled with the feeling of being appreciated, I am able to continue my artistic work.